Online banking is an essential part of your financial life. Indeed, with the way we handle money, it's possible to do your banking without ever setting foot inside a bank. User friendly bank websites are more important than ever because of the increased demand for online banking functionality. Here are our top 7 online banking programs offering easy-to-use web sites with helpful and interesting features (all of them have mobile options as well):
Most of us think of E*TRADE for investing, but the financial company also offers an array of banking services. The web site is easy to navigate, and features current rate quotes, as well as fee-free checking and savings accounts. And, of course, you can coordinate your bank accounts with your investment accounts.
One of the financial institutions that consistently receives high marks for customer service is USAA. While the focus is on military service members and veterans, and their families, non-military families can also enjoy services. The USAA site features market commentary, as well as access to a low-rate credit card. You can find quick planning helps for life events, as well as access to other products and services. And, of course, USAA was one of the very first to offer check deposit via smart phone.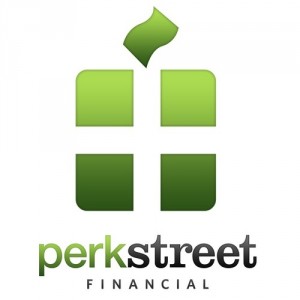 This is the leading checking account that offers rewards, with up to 2% cash back when you use your debit card – no credit required! The web site is easy to use, and offers a number of features related to helping you stay on track with your budget. PerkStreet also offers StreetSense, a collection of free email courses written by financial experts.
One of the bonuses offered by Ally is the high-yield CD option. Ally also has a no-penalty CD in the mix. You can also start an IRA, or rollover your other retirement accounts. Ally's web site is easy to navigate, and emphasizes some of the features that make Ally one of the favored online banking alternatives, including the popular no-fee ATM access anywhere in the country.
The web site offered by ING Direct is simple in design. This makes it easy to focus on what you are planning to find information about. Once you log in, all of your accounts, including children's accounts, savings, checking, investments, and mortgage, are all available. ING is known for its competitive rates, frequent cash bonus promotions, and the inexpensive 5/1 Orange Mortgage.
Another simple web site, Discover Bank shares current money market rates, CD rates, and savings account rates on the front page. It's easy to navigate to where you want to go with this bank. Discover bank offers competitive rates, and features a retirement planning section that can help you figure out how to meet your goals. It's also very easy to contact customer service from the front page.
The web site from TD Bank makes it easy to go just about anywhere you want, including banking, investing, insurance, and more. The front page highlights the small business banking options offered by TD Bank. For a small business, it's easy to get started. You can also connect to an investment account, and take advantage of fee-free banking and bill pay.
What do you think? What is your favorite bank web site?
Comments
comments